Usage of neon underglow lighting is governed by Colorado Revised Statutes, Title 42 – Vehicles and Traffic, Article 4 – Regulation of Vehicles and Traffic, Part 2 – Equipment.
Is neon underglow legal in Colorado?
Colorado law does not restrict additional aftermarket vehicle lighting which would include neon underglow. Therefore it's our conclusion that in Colorado neon underglow is not illegal, as long as you follow these restrictions:
Green colored lights are explicitly forbidden
Red or blue light may not be visible from the front of the car
We highly recommend completely avoiding blue and red colors on any aftermarket lights including underbody glow, as these colors are typically used for emergency vehicles.
Though not expressly forbidden, we also suggest avoiding any kind of flashing, rotating or oscillating street glow systems. Such lights may be considered a distraction to other drivers and fall under different regulations.
There are no relevant CO laws which specifically restrict or prohibit installing car underglow, meaning we consider it legal to use it while driving.
Colorado vehicle lighting laws
Below are relevant laws and regulations from Colorado Revised Statutes, Title 42 – Vehicles and Traffic, Article 4 – Regulation of Vehicles and Traffic, Part 2 – Equipment.
42-4-213. Audible and visual signals on emergency vehicles
(2) Every authorized emergency vehicle, except those used as undercover vehicles by governmental agencies, shall […] be capable of displaying a flashing, oscillating, or rotating red light to the front and to the rear having sufficient intensity to be visible at five hundred feet in normal sunlight. In addition to the required red light, flashing, oscillating, or rotating signal lights may be used which emit blue, white, or blue in combination with white.

(3) A police vehicle, when used as an authorized emergency vehicle, may but need not be equipped with the red lights specified in this section.

(4) Any authorized emergency vehicle, including those authorized by section 42-4-222, may be equipped with green flashing lights […] Any other use of a green light by a vehicle shall constitute a violation of this section.
This means that green lamp color is specifically forbidden for use on vehicles. Violation of this code is a serious offense classified as a class A traffic infraction.
42-4-215. Signal lamps and devices – additional lighting equipment
(4) Any motor vehicle may be equipped with not more than two side cowl or fender lamps which shall emit an amber or white light without glare.

(5) Any motor vehicle may be equipped with not more than one runningboard courtesy lamp on each side thereof, which shall emit a white or amber light without glare.
42-4-238. Blue and red lights – illegal use or possession
(1) A person shall not be in actual physical control of a vehicle, except an authorized emergency vehicle as defined in section 42-1-102 (6), that the person knows contains a lamp or device that is designed to display, or that is capable of displaying if affixed or attached to the vehicle, a red or blue light visible directly in front of the center of the vehicle.
There are exceptions for peace officers, volunteer fire department vehicles, ambulance services, and more. A violation of this section is a class 1 misdemeanor.
State of Colorado Info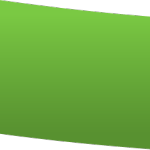 Colorado is a U.S. state encompassing most of the Southern Rocky Mountains as well as the northeastern portion of the Colorado Plateau and the western edge of the Great Plains. Colorado is part of the Western United States, the Southwestern United States, and the Mountain States. Colorado is the 8th most extensive and the 22nd most populous of the 50 United States. The United States Census Bureau estimates that the population of Colorado was 5,187,582 on July 1, 2012, an increase of +3.15% since the 2010 United States Census. The state was named for the Colorado River, which early Spanish explorers named the Río Colorado for the red colored (Spanish: colorado) silt the river carried from the mountains.
Capital: Denver
Population: 5,187,582
Area: 104,094 sq mi (269,837 km2)
Cities ▼
Cities in Colorado: Denver, Colorado Springs, Boulder, Fort Collins, Aspen, Vail, Longmont, Breckenridge, Pueblo, Aurora, Grand Junction, Estes Park, Durango, Loveland, Steamboat Springs, Littleton, Greeley, Golden, Telluride, Arvada, Centennial, Broomfield, Castle Rock, Glenwood Springs, Lakewood, Englewood, Westminster, Crested Butte, Thornton, Winter Park, Louisville, Pagosa Springs, Ouray, Parker, Manitou Springs, Salida, Leadville, Nederland, Montrose, Gunnison, Lyons, Lafayette, Alamosa, Cañon City, Buena Vista, Silverton, Frisco, Trinidad, Erie, Fairplay
Counties ▼
Counties in Colorado: El Paso, Denver, Arapahoe, Jefferson, Adams, Larimer, Boulder, Douglas, Weld, Pueblo, Mesa, Broomfield, Garfield, La Plata, Eagle, Fremont, Montrose, Delta, Morgan, Summit, Montezuma, Routt, Teller, Elbert, Logan, Otero, Chaffee, Pitkin, Park, Las Animas, Alamosa, Gunnison, Grand, Moffat, Prowers, Archuleta, Rio Grande, Yuma, Clear Creek, Kit Carson, Conejos, San Miguel, Lake, Huerfano, Rio Blanco, Bent, Saguache, Crowled, Lincoln, Gilpin, Washington, Phillips, Ouray, Custer, Baca, Costilla, Sedgwick, Dolores, Cheyenne, Kiowa, Jackson, Hinsdale, Mineral, San Juan
---
Have questions about traffic or neon glow laws in Colorado?
You can ask professional lawyers without having to pay hundreds of $$$ of legal fees just for visiting their office! Traffic law experts are on call 24/7 ready to answer any question you have.
Ask legal experts on JustAnswer and get answers immediately.