Usage of neon underglow lighting is governed by Ohio Code, Title 45: Motor Vehicles, Chapter 13: Traffic Laws – Equipment; Loads.
Is neon underglow legal in Ohio?
Ohio law does not restrict additional vehicle lighting which would include neon underglow. Therefore it's our conclusion that in Ohio neon underglow is legal, according to the following restrictions:
No flashing, rotating or oscillating lights are permitted
License plate illumination must be white
Underglow lights must not exceed 300 candlepower
Furthermore Ohio law does not restrict the usage of any colors, meaning using red or blue colors is legal, unlike in many other states where these colors are restricted and prohibited on civilian vehicles.
Regardless of lack of restrictions on colors, if possible we recommend avoiding any combination of red and blue as not to be mistaken for a police or other emergency vehicle.
Ohio also permits side cowl and fender lights, so in case you're mounting additional lights on the side of the vehicle rather than under it, ensure the lights are white or amber.
There are no relevant OH laws which specifically restrict or prohibit installing car underglow, meaning we consider it legal to use it while driving. Furthermore according to Ohio state patrol underbody car glow is legal to use.
Ohio vehicle lighting laws
Below are all relevant excerpts from Ohio Vehicle Code that limit, restrict or allow certain aftermarket lights to be installed on vehicles.
4513.05 Tail lights and illumination of rear license plate.
[…] Either a tail light or a separate light shall be so constructed and placed as to illuminate with a white light the rear registration plate […]
4513.13 Cowl, fender, and back-up lights.
(A) Any motor vehicle may be equipped with side cowl or fender lights which shall emit a white or amber light without glare. […]
4513.17 Limit on number of lights
[…] (1) Flashing lights are prohibited on motor vehicles, except as a means for indicating a right or a left turn, or in the presence of a vehicular traffic hazard requiring unusual care in approaching, or overtaking or passing. This prohibition does not apply to emergency vehicles […]
Ohio State Patrol FAQ
The following section was taken from Ohio State Highway Patrol website's FAQ section, which clearly allows car underglow.
What colors and types (under body, in-car, etc.) of neon lights are legal?

Lights must not rotate, oscillate, or flash, but state law does not prohibit the use of colored neon lights under your car as long as they do not interfere or blind other drivers.

Ohio Revised Code, section 4513.17 prohibits flashing lights on motor vehicles with the exception of emergency vehicles, turn signals, and hazard flashers.

As long as the neon lights are less than 300 candle power they are not in violation of any State law. If the lights are more than 300 candle power they must be directed to strike the pavement the vehicle sets upon at a distance of no more than 75 feet. The lights can not exceed 500 candle power.

State law requires a white light to illuminate the rear license plate.
Penalties
According to Ohio Code 4513.17 (displaying flashing lights) violation of this section is considered a minor misdemeanor.
State of Ohio Info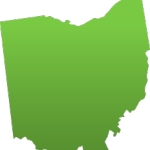 Ohio is a state in the Midwestern United States. Ohio is the 34th largest (by area), the 7th most populous, and the 10th most densely populated of the 50 United States. The state's capital and largest city is Columbus.
Capital: Columbus
Population: 11,544,225
Area: 44,825 sq mi (116,096 km2)
Cities ▼
Cities in Ohio: Cleveland, Cincinnati, Columbus, Steubenville, Akron, Dayton, Toledo, Youngstown, Canton, Defiance, Sandusky, Avon, Warren, Lima, Dublin, Put-in-Bay, Cuyahoga Falls, Strongsville, Xenia, Westerville, Findlay, Zanesville, Elyria, Mentor, Mansfield, Lakewood, Chillicothe, Springfield, Delphos, Wooster, Mason, Parma, Marysville, Kettering, Perrysburg, Shaker Heights, Grove City, Westlake, Columbiana, Athens, Yellow Springs, Massillon, Stow, West Chester Township, Hamilton, Loveland, Oberlin, Middletown, Chagrin Falls, Troy
Counties ▼
Counties in Ohio: Adams, Allen, Ashland, Ashtabula, Athens, Auglaize, Belmont, Brown, Butler, Carroll, Champaign, Clark, Clermont, Clinton, Columbiana, Coshocton, Crawford, Cuyahoga, Darke, Defiance, Delaware, Erie, Fairfield, Fayette, Franklin, Fulton, Gallia, Geauga, Greene, Guernsey, Hamilton, Hancock, Hardin, Harrison, Henry, Highland, Hocking, Holmes, Huron, Jackson, Jefferson, Knox, Lake, Lawrence, Licking, Logan, Lorain, Lucas, Madison, Mahoning, Marion, Medina, Meigs, Mercer, Miami, Monroe, Montgomery, Morgan, Morrow, Muskingum, Noble, Ottawa, Paulding, Perry, Pickaway, Pike, Portage, Preble, Putnam, Richland, Ross, Sandusky, Scioto, Seneca, Shelby, Stark, State Level Sites, Summit, Trumbull, Tuscarawas, Union, Van Wert, Vinton, Warren, Washington, Wayne, Williams, Wood, Wyandot
---
Have questions about traffic or neon glow laws in Ohio?
You can ask professional lawyers without having to pay hundreds of $$$ of legal fees just for visiting their office! Traffic law experts are on call 24/7 ready to answer any question you have.
Ask legal experts on JustAnswer and get answers immediately.