Usage of neon underglow lighting is governed by Tennessee Statutes, Title 55: Motor and Other Vehicles, Chapter 9: Equipment, Part 4: Lighting Regulation.
Is neon underglow legal in Tennessee?
Tennessee law does not restrict additional aftermarket vehicle lighting which would include neon underglow. Therefore it's our conclusion that in Tennessee neon underglow is not illegal, based on the following restrictions:
No flashing lights may be used
Never use any combination of white, amber or red lights in front of the vehicle
We also recommend completely avoiding blue and red colors on all aftermarket lights installed on your car even if non-flashing, as these colors are used by Tennessee emergency vehicles.
There are no relevant TN laws which specifically restrict or prohibit installing car underglow, meaning we consider it legal to use it while driving.
Tennessee vehicle lighting laws
Below are all relevant excerpts from Tennessee Vehicle Code that limit, restrict or allow certain aftermarket lights to be installed on vehicles.
55-9-402.  Lights required on motor vehicles
(a)  (1) Every motor vehicle other than a motorcycle, road roller, road machinery or farm tractor shall be equipped with at least two (2) and not more than four (4) headlights, with at least one (1) on each side of the front of the motor vehicle. No nonemergency vehicle shall operate or install emergency flashing light systems, such as strobe, wig-wag [alternating flashing lights], or other flashing lights within the headlight assembly or grill area of the vehicle; provided, however, that a school bus may operate a flashing, wig-wag lighting system within the headlight assembly of the vehicle when the vehicle's visual stop signs are actuated for receiving or discharging school children. […]

(d)  (1)  (A) Except as provided in this section, no vehicle operated in this state shall be equipped with any flashing white or amber lights or any combination of white and amber lights that display to the front of the vehicle […]

(B) No vehicle operated in this state shall be equipped with any flashing red or white light or any combination of red or white lights that displays to the front of the vehicle […]

(h) A violation of this section is a Class C misdemeanor.
5-9-414. Blue flashing emergency lights on motor vehicles unlawful
(a)  (1) Except as provided in subsections (b)-(f), it is an offense for anyone to install, maintain or exhibit blue flashing emergency lights or blue flashing emergency lights in combination with red flashing emergency lights, except full-time, salaried, uniformed law enforcement officers of the state, county, or city and municipal governments of the state, and commissioned members of the Tennessee bureau of investigation when their official duties so require as defined by §§ 38-8-106 and 38-8-107.

(2) A violation of subdivision (a)(1) is a Class C misdemeanor. […]
Penalties
As per Tennessee laws violation of vehicle lighting laws is considered a Class C misdemeanor.
State of Tennessee Info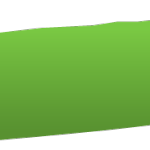 Tennessee is a U.S. state located in the Southeastern United States, and it's the 36th most extensive and the 17th most populous of the 50 United States. Tennessee is bordered by Kentucky and Virginia to the north, North Carolina to the east, Georgia, Alabama, and Mississippi to the south, and Arkansas and Missouri to the west. The Appalachian Mountains dominate the eastern part of the state, and the Mississippi River forms the state's western border. Tennessee's capital and second largest city is Nashville, which has a population of 609,644. Memphis is the state's largest city, with a population of 652,050.[4]
Capital: Nashville
Population: 6,456,243
Area: 42,143 sq mi (109,247 km2)
Cities ▼
Cities in Tennessee: Nashville, Memphis, Chattanooga, Knoxville, Gatlinburg, Murfreesboro, Pigeon Forge, Clarksville, Johnson City, Franklin, Kingsport, Oak Ridge, Sevierville, Cookeville, Maryville, Hendersonville, Brentwood, Jackson, Germantown, Crossville, Mt. Juliet, Cleveland, Greeneville, Bristol, Collierville, Morristown, Lebanon, Smyrna, Gallatin, Manchester, Spring Hill, Columbia, Lynchburg, Goodlettsville, Jonesborough, Bartlett, Elizabethton, Tullahoma, McMinnville, Sewanee, Dyersburg, La Vergne, Athens, Shelbyville, Cordova, Paris, Millington, Antioch, Townsend, Alcoa
Counties ▼
Counties in Tennessee: Anderson, Bedford, Benton, Bledsoe, Blount, Bradley, Campbell, Cannon, Carroll, Carter, Cheatham, Chester, Claiborne, Clay, Cocke, Coffee, Crockett, Cumberland, Davidson, Decatur, DeKalb, Dickson, Dyer,Fayette, Fentress, Franklin, Gibson, Giles, Grainger, Greene, Grundy, Hamblen, Hamilton, Hancock, Hardeman, Hardin, Hawkins, Haywood, Henderson, Henry, Hickman, Houston, Humphreys, Jackson, James, Jefferson, Johnson, Knox, Lake, Lauderdale, Lawrence, Lewis, Lincoln, Loudon, Macon, Madison, Marion, Marshall, Maury, McMinn, McNairy, Meigs, Monroe, Montgomery, Moore, Morgan, Obion, Overton, Perry, Pickett, Polk, Putnam, Rhea, Roane, Robertson, Rutherford, Scott, Sequatchie, Sevier, Shelby, Smith, State Level Sites, Stewart, Sullivan, Sumner, Tipton, Trousdale, Unicoi, Union, Van Buren, Warren, Washington, Wayne, Weakley, White, Williamson, Wilson
---
Have questions about traffic or neon glow laws in Tennessee?
You can ask professional lawyers without having to pay hundreds of $$$ of legal fees just for visiting their office! Traffic law experts are on call 24/7 ready to answer any question you have.
Ask legal experts on JustAnswer and get answers immediately.