Usage of neon underglow lighting is governed by Vermont Statutes, Title 23: Motor Vehicles, Chapter 13: Operation of Vehicles, Subchapter 14: Equipment.
Is neon underglow legal in Vermont?
Vermont law does not restrict additional aftermarket vehicle lighting which would include neon underglow. Therefore it's our conclusion that in Vermont neon underglow is not illegal, as long as you adhere to the following restrictions:
Do not use red, blue or amber underglow.
Any after-market lights must not emit over 4 candle power; check your neon or LED packaging!
License plate illumination must be white.
There are no relevant VT laws to completely restrict or prohibit installing underbody lighting, thus we consider it legal to use while driving. Candle power is very restrictive, so only certain low-emission LED lights may be used.
We suggest not using any underglow in Vermont while driving on public roads, but if you wish to risk it we recommend having a print-out of the law and original lights packaging in your vehicle in case you're stopped by a police officer.
Despite not being specifically disallowed we strongly suggest never using any flashing, rotating or oscillating lights. These may be considered a distraction to other drivers and may be subject to other laws and regulations.
Vermont vehicle lighting laws
Below are all relevant excerpts from Vermont Vehicle Code that limit, restrict or allow certain aftermarket lights to be installed on vehicles.
§ 1246. Restrictions
A person shall not use on a vehicle of any kind operated on the highway during the period stated in section 1243 [Sec. 1243: "30 minutes after sunset to 30 minutes before sunrise"] of this title any lighting device of over four candle power equipped with a reflector, unless such device and the lens used therein, and such candle power is approved by the Commissioner of Motor Vehicles, nor unless the same shall be so designed, deflected, or arranged that a beam of reflected light therefrom, when measured 75 feet or more ahead of the lamps shall not rise more than six inches above the height of the bulb in such lamp and in no event more than 42 inches from the level surface on which the vehicle stands under all conditions of load.[…]
§ 1248. Taillights
(b) Either a taillamp or a separate lamp shall be so constructed and placed as to illuminate with a white light all parts of the rear registration number plate
§ 1252. Issuance of permits for sirens or colored lamps, or both; use of amber lamps
[…] (1) Sirens or blue or blue and white signal lamps, or a combination of these, may be authorized for all law enforcement vehicles

[…] (2) Sirens and red or red and white signal lamps may be authorized for all ambulances, fire apparatus, vehicles used solely in rescue operations

[…] (b) Amber signal lamps shall be used on road maintenance vehicles, service vehicles, and wreckers and shall be used on all registered snow removal equipment […]
According to Vermont DMV, your vehicle may not pass inspection if:
After-market equipment placed on, in or in front of any lamp (except transparent covers which are part of original manufacturer's equipped headlamps)…i.e. – smoked or colored light covers, etc.
Any after-market lamp failing to have the letters DOT horizontally or vertically on the lens
After-market undercarriage glow light(s) placed on or under the vehicle, whether flashing or steady burning
After-market license plate glow light(s) placed on a vehicle, whether flashing or steady burning
Any additional auxiliary or after-market light(s) not designed to enhance safety and have not been approved by the Commissioner, are placed on or in the vehicle, whether flashing or burning
Any additional after market lamp showing a color contrary to law…i.e. – blue, green, etc.
This essentially means installing neon underglow can potentially result in a failed vehicle inspection, unless all afermarket lights are under 4 candle power.
State of Vermont Info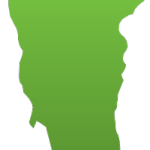 Vermont (VT) is a state in the New England region of the northeastern United States. Vermont is the 6th least extensive and the 2nd least populous of the 50 United States. The state of Vermont is the leading producer of maple syrup in the United States. The state capital is Montpelier, which has a population of 7,855 and is the least populous state capital in the country. Vermont's most populous city is Burlington, with a 2010 population of 42,417.
Capital: Montpelier
Population: 626,011
Area: 9,620 sq mi (24,923 km2)
Cities ▼
Cities in Vermont: Burlington, Montpelier, Brattleboro, Stowe, South Burlington, Bennington, Killington, Middlebury, Manchester, Woodstock, Waterbury, Rutland City, Colchester, Essex Junction, St. Johnsbury, Williston, Shelburne, Winooski, Quechee, Adamant, Vergennes, Marlboro, Barre City, Bellows Falls, Waitsfield, St. Albans, Essex, Stratton, Springfield, Ludlow, Jericho, Morrisville, Newport, Thetford, Norwich, Wilmington, Shaftsbury, Windsor, Putney, Chester, Warren, Lyndonville, Northfield, Craftsbury, Milton, Dorset, Hartford, Hinesburg, Castleton, Rutland
Counties ▼
Counties in Vermont: Addison, Bennington, Caledonia, Chittenden, Essex, Franklin, Grand Isle, Lamoille, Orange, Orleans, Rutland, Washington, Windham, Windsor
---
Have questions about traffic or neon glow laws in Vermont?
You can ask professional lawyers without having to pay hundreds of $$$ of legal fees just for visiting their office! Traffic law experts are on call 24/7 ready to answer any question you have.
Ask legal experts on JustAnswer and get answers immediately.