Usage of neon underglow lighting is governed by North Carolina Statutes, Chapter 20: Motor Vehicles, Article 3: Motor Vehicle Act, Section 20-129 to 20-134.
Is neon underglow legal in North Carolina?
North Carolina law does not restrict additional vehicle lighting which would include neon underglow. Therefore it's our conclusion that in North Carolina neon underglow is not illegal, assuming you follow these restrictions:
Never use colors blue or red.
Do not display amber flashing lights.
White color visible from the back of the vehicle is not permitted.
NC laws do not specifically restrict all flashing lights (unlike most other states), but we strongly suggest you avoid all flashing, oscillating, or rotating lights. They can be considered a distraction to other drivers and can get you cited.
Make sure you never use any blue or red colored light on your car. Blue and red are reserved for police and other emergency vehicles, and if you read the laws carefully you'll notice even installing or possession of lights capable of displaying these colors is against the law.
If your LED car underglow can change color and you get pulled over, do not tell law enforcement officers you can change color to blue or red, even if you never use it.
Besides red and blue, we also recommend avoiding purple/violet and green colored underbody neon glow, as in some states these colors are also used by emergency vehicles.
There are no relevant NC laws which specifically restrict or prohibit installing car underglow, meaning we consider it legal to use it while driving.
North Carolina vehicle lighting laws
Below are all relevant excerpts from North Carolina Vehicle Code that limit, restrict or allow certain aftermarket lights to be installed on vehicles.
§ 20-130. Additional permissible light on vehicle
[…] (c) Restrictions on Lamps. – Any device, other than headlamps, spot lamps, or auxiliary driving lamps, which projects a beam of light of an intensity greater than 25 candlepower, shall be so directed that no part of the beam will strike the level of the surface on which the vehicle stands at a distance of more than 50 feet from the vehicle […]
§ 20-130.1. Use of red or blue lights on vehicles prohibited
(a) It is unlawful for any person to install or activate or operate a red light in or on any vehicle in this State [emergency vehicles excluded]

(c) It is unlawful for any person to possess a blue light or to install, activate, or operate a blue light in or on any vehicle in this State, except for a publicly owned vehicle used for law enforcement purposes or any other vehicle when used by law enforcement officers in the performance of their official duties. As used in this subsection, unless the context requires otherwise, "blue light" means any blue light installed on a vehicle after initial manufacture of the vehicle […]
§ 20-130.3. Use of white or clear lights on rear of vehicles prohibited
It shall be unlawful for any person to willfully drive a motor vehicle in forward motion upon the highways of this State displaying white or clear lights on the rear of said vehicle […]
Penalties
Violation of sections 20-130 is considered a Class 1 misdemeanor.
State of North Carolina Info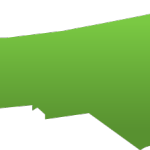 North Carolina is a state in Southeastern United States. The state borders South Carolina and Georgia to the south, Tennessee to the west, Virginia to the north, and the Atlantic Ocean to the east. North Carolina is the 28th most extensive and the 10th most populous of the 50 United States.
Capital: Raleigh
Population: 9,752,073
Area: 53,819 sq mi (139,390 km2)
Cities ▼
Cities in North Carolina: Raleigh, Charlotte, Asheville, Greensboro, Wilmington, Winston-Salem, Fayetteville, Durham, Cary, Chapel Hill, Greenville, New Bern, High Point, Boone, Mooresville, Jacksonville, Concord, Apex, Gastonia, Lizard Lick, Carolina Beach, Hickory, Southport, Hendersonville, Rocky Mount, Huntersville, Kitty Hawk, Goldsboro, Blowing Rock, Emerald Isle, Wake Forest, Burlington, Kill Devil Hills, Morrisville, Wrightsville Beach, Cherokee, Morehead City, Hot Springs, Thomasville, Mount Airy, Salisbury, Oak Island, Statesville, Elizabeth City, Holly Springs, Wilson, Waynesville, Nags Head, Fuquay-Varina, Beaufort
Counties ▼
Counties in North Carolina: Alamance, Cumberland, Johnston, Randolph, Alexander, Currituck, Jones, Richmond, Alleghany, Dare, Lee, Robeson, Anson, Davidson, Lenoir, Rockingham, Ashe, Davie, Lincoln, Rowan, Avery, Duplin, Macon, Rutherford, Beaufort, Durham, Madison, Sampson, Bertie, Edgecombe, Martin, Scotland, Bladen, Forsyth, Mcdowell, Stanly, Brunswick, Franklin, Mecklenburg, Stokes, Buncombe, Gaston, Mitchell, Surry, Burke, Gates, Montgomery, Swain, Cabarrus, Graham, Moore, Transylvania, Caldwell, Granville, Nash, Tyrrell, Camden, Greene, New Hanover, Union, Carteret, Guilford, Northampton, Vance, Caswell, Halifax, Onslow, Wake, Catawba, Harnett, Orange, Warren, Chatham, Haywood, Pamlico, Washington, Cherokee, Henderson, Pasquotank, Watauga, Chowan, Hertford, Pender, Wayne, Clay, Hoke, Perquimans, Wilkes, Cleveland, Hyde, Person, Wilson, Columbus, Iredell, Pitt, Yadkin, Craven, Jackson, Polk, Yancey
---
Have questions about traffic or neon glow laws in North Carolina?
You can ask professional lawyers without having to pay hundreds of $$$ of legal fees just for visiting their office! Traffic law experts are on call 24/7 ready to answer any question you have.
Ask legal experts on JustAnswer and get answers immediately.