Usage of neon underglow lighting is governed by Kansas Statute, Chapter 8, Article 17: Uniform Act Regulating Traffic; Equipment of Vehicles, Section 27: Additional lighting equipment permitted.

Is neon underglow legal in Kansas?
Kansas law specifically mentions and permits the usage of neon underglow. Therefore it's our conclusion that in Kansas neon underglow is legal, provided you comply with the following restrictions:
Underglow must not be red
Lights must not be flashing
Neon tubes must not be visible
Though not restricted by law, we recommend also avoiding blue and green colors on any aftermarket lights including underbody glow, since these colors are typically used on emergency vehicles.
Kansas vehicle lighting laws
Below are all relevant excerpts from Kansas Vehicle Code that limit, restrict or allow certain aftermarket lights to be installed on vehicles.
Kansas Statute 8-1723 – Additional lighting equipment permitted; neon ground effect lighting; lead vehicle of funeral procession.
(a) Any motor vehicle may be equipped with not more than two side cowl or fender lamps which shall emit an amber or white light without glare.

(b) Any motor vehicle may be equipped with not more than one running-board courtesy lamp on each side which shall emit a white or amber light without glare. […]

(f) Any motor vehicle may be equipped with neon ground effect lighting, except that such lighting shall not flash, be any shade of red nor shall any portion of the neon tubes be visible. "Neon ground effect lighting" means neon tubes placed underneath the motor vehicle for the purpose of illuminating the ground below the motor vehicle creating a halo light effect. […]
8-1720. Lamps and lights on authorized emergency vehicles; alternately or simultaneously flashing head lamps
(a) Except as provided in subsection (b), every authorized emergency vehicle […] may, but need not, be equipped with […] rotating or oscillating lights, which may display a flashing red light or alternate flashes of red and blue lights in combination.
State of Kansas Info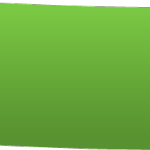 Kansas is a U.S. state located in the Midwestern United States. It is named after the Kansa Native American tribe, which inhabited the area. The tribe's name (natively kką:ze) is often said to mean "people of the wind" or "people of the south wind," although this was probably not the term's original meaning. Kansas is one of the most productive agricultural states, producing high yields of wheat, sorghum and sunflowers. Kansas is the 15th most extensive and the 33rd most populous of the 50 United States.
Capital: Topeka
Population: 2,885,905
Area: 82,277 sq mi (213,096 km2)
Cities ▼
Cities in Kansas: Wichita, Topeka, Overland Park, Olathe, Kansas City, Lawrence, Manhattan, Lenexa, Dodge City, Salina, Shawnee, Hays, Leawood, Emporia, Hutchinson, Leavenworth, Junction City, Liberal, Prairie Village, Garden City, Pittsburg, Abilene, Atchison, Eudora, Coffeyville, Merriam, Great Bend, Gardner, Everest, Newton, Oakley, Mission, Delphos, Bonner Springs, El Dorado, Smith Center, Shawnee Mission, Stull, Arkansas City, Fort Scott, Chanute, Scott City, Ottawa, Independence, Greensburg, Lindsborg, McPherson, Andale, Colby, Winfield
Counties ▼
Counties in Kansas: Allen, Anderson, Archison, Barber, Barton, Bourbon, Brown, Butler, Chase, Chautauqua, Cherokee, Cheyenne, Clark, Clay, Cloud, Coffey, Comanche, Cowley, Crawford, Decatur, Dickinson, Doniphan, Douglas, Edwards, Elk, Ellis, Ellsworth, Finney, Ford, Franklin, Geary, Gove, Graham, Grant, Gray, Greeley, Greenwood, Hamilton, Harper, Harvey, Haskell, Hodgeman, Jackson, Jefferson, Jewell, Johnson, Kearny, Kingman, Kiowa, Labette, Lane, Leavenworth, Lincoln, Linn, Logan, Lyon, Marion, Marshall, McPherson, Meade, Miami, Mitchell, Montgomery, Morris, Morton, Nemaha, Neosho, Ness, Norton, Osage, Osborne, Ottawa, Pawnee, Phillips, Pottawatomie, Pratt, Rawlins, Reno, Republic, Rice, Riley, Rooks, Rush, Russell, Saline, Scott, Sedgwick, Seward, Shawnee, Sheridan, Sherman, Smith, Stafford, Stanton, Stevens, Sumner, Thomas, Trego, Wabaunsee, Wallace, Washington, Wilson, Woodson, Wyandotte
---
Have questions about traffic or neon glow laws in Kansas?
You can ask professional lawyers without having to pay hundreds of $$$ of legal fees just for visiting their office! Traffic law experts are on call 24/7 ready to answer any question you have.
Ask legal experts on JustAnswer and get answers immediately.