Usage of neon underglow lighting is governed by Texas Transportation Code, Title 7: Vehicles and Traffic, Subtitle C: Rules of the Road, Chapter 547: Vehicle Equipment.
Is neon underglow legal in Texas?
Texas law does not restrict additional aftermarket vehicle lighting which would include neon underglow. Therefore it's our conclusion that in Texas neon underglow is not illegal, assuming you adhere to the following restrictions:
No flashing, rotating or oscillating lights are permitted on civilian vehicles (only exception is in Sec. 547.331. allowing emergency lamps in case of traffic hazards)
No red lights may be visible from the front of the vehicle
Although not expressly prohibited unless flashing, we strongly suggest avoiding colors red and blue, or a combination of red, blue and white on any after-market car lighting.
Texas laws also explicitly permits underglow on motorcycles, but only non-flashing white and amber lights are allowed. On cars Texas also allows fender lights, and running board courtesy lamps.
There are no relevant TX laws which specifically restrict or prohibit installing underbody lighting, thus we consider it legal to use while driving.
Texas vehicle lighting laws
Below are all relevant excerpts from Texas Vehicle Code that limit, restrict or allow certain aftermarket lights to be installed on vehicles.
Sec. 547.003. EQUIPMENT NOT AFFECTED.
This chapter does not prohibit and the department by rule may not prohibit the use of:

(1) equipment required by an agency of the United States; or

(2) a part or accessory not inconsistent with this chapter or a rule adopted under this chapter.
This provision is important to note since it essentially permits using aftermarket vehicle lighting as long as it's not in violation of other regulations.
Sec. 547.303. COLOR REQUIREMENTS.
(a) Unless expressly provided otherwise, a lighting device or reflector mounted on the rear of a vehicle must be or reflect red.

(b) A signaling device mounted on the rear of a vehicle may be red, amber, or yellow.
Sec. 547.305. RESTRICTIONS ON USE OF LIGHTS.
[…] (b) Except as expressly authorized by law, a person may not operate or move equipment or a vehicle, other than a police vehicle, with a lamp or device that displays a red light visible from directly in front of the center of the equipment or vehicle.

(c) A person may not operate a motor vehicle equipped with a red, white, or blue beacon, flashing, or alternating light unless the equipment is:

(1) used as specifically authorized by this chapter; or

(2) a running lamp, headlamp, taillamp, backup lamp, or turn signal lamp that is used as authorized by law.

(d) A vehicle may be equipped with alternately flashing lighting equipment described by Section 547.701 or 547.702 only if the vehicle is:

(1) a school bus;

(2) an authorized emergency vehicle; […]
Sec. 547.306. LED GROUND EFFECT LIGHTING EQUIPMENT ON MOTORCYCLE.
(a) In this section, "LED ground effect lighting equipment" means light emitting diode (LED) technology that is attached to the underbody of a motorcycle for the purpose of illuminating:

(1) the body of the motorcycle; or

(2) the ground below the motorcycle.

(b) A person may operate a motorcycle equipped with LED ground effect lighting that emits a non-flashing amber or white light.
Sec. 547.332. OTHER LAMPS PERMITTED.
A motor vehicle may be equipped with:

(1) not more than two side cowl or fender lamps that emit an amber or white light without glare;

(2) not more than two running board courtesy lamps, one on each side of the vehicle, that emit an amber or white light without glare; and

(3) one or more backup lamps that:

(A) emit an amber or white light only when the vehicle is not moving forward; and

(B) may be displayed separately or in combination with another lamp.
Penalties
As per Section 547.004 – General Offenses, driving a vehicle not in compliance with the lighting regulations is considered a misdemeanor.
Sec. 547.004. GENERAL OFFENSES.
(a) A person commits an offense that is a misdemeanor if the person operates or moves or, as an owner, knowingly permits another to operate or move, a vehicle that:

(1) is unsafe so as to endanger a person;

(2) is not equipped in a manner that complies with the vehicle equipment standards and requirements established by this chapter; or

(3) is equipped in a manner prohibited by this chapter.

(b) A person commits an offense that is a misdemeanor if the person operates a vehicle equipped with an item of vehicle equipment that the person knows has been determined in a compliance proceeding under Section 547.206 to not comply with a department standard.

(c) A court may dismiss a charge brought under this section if the defendant:

(1) remedies the defect before the defendant's first court appearance; and

(2) pays an administrative fee not to exceed $10.

(d) Subsection (c) does not apply to an offense involving a commercial motor vehicle.
State of Texas Info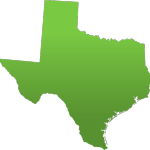 Texas is the second most populous and the second-largest of the 50 states in the United States of America, and the largest state in the 48 contiguous United States. Geographically located in the South Central part of the country, Texas shares an international border with the Mexican states of Chihuahua, Coahuila, Nuevo León and Tamaulipas to the south, and borders the U.S. states of New Mexico to the west, Oklahoma to the north, Arkansas to the northeast and Louisiana to the east. Texas has an area of 268,820 square miles (696,200 km2), and a growing population of 26.1 million residents. Houston is the largest city in Texas and the fourth-largest in the United States, while San Antonio is the second largest in the state and seventh largest in the United States. Texas has 254 counties, more than any other state.
Capital: Austin
Population: 26,059,203
Area: 268,581 sq mi (696,241 km2)
Cities ▼
Cities in Texas: Houston, Dallas, Austin, Fort Worth, San Antonio, Waco, Corpus Christi, El Paso, Plano, Lubbock, Amarillo, West, Arlington, McAllen, Frisco, Grapevine, College Station, Marfa, McKinney, Sugar Land, Fredericksburg, Midland, Laredo, Tyler, New Braunfels, Denton, Killeen, Round Rock, Irving, Grand Prairie, Abilene, South Padre Island, Wichita Falls, Odessa, Brownsville, San Angelo, Katy, Beaumont, San Marcos, Point Blank, Carrollton, Humble, Longview, Richardson, Garland, Lewisville, Garden Ridge, Conroe, Clint, Port Aransas
Counties ▼
Counties in Texas: Anderson, Andrews, Angelina, Aransas, Archer, Armstrong, Atascosa, Austin, Bailey, Bandera, Bastrop, Baylor, Bee, Bell, Bexar, Blanco, Borden, Bosque, Bowie, Brazoria, Brazos, Brewster, Briscoe, Brooks, Brown, Buchanan, Buchel, Burleson, Burnet, Caldwell, Calhoun, Callahan, Cameron, Camp, Carson, Cass, Castro, Chambers, Cherokee, Childress, Clay, Cochran, Coke, Coleman, Collin, Collingsworth, Colorado, Comal, Comanche, Concho, Cooke, Coryell, Cottle, Crane, Crockett, Crosby, Culberson, Dallam, Dallas, Dawson, Deaf Smith, Delta, Denton, DeWitt, Dickens, Dimmit, Donley, Duval, Eastland, Ector, Edwards, El Paso, Ellis, Encinal, Erath, Falls, Fannin, Fayette, Fisher, Floyd, Foard, Foley, Fort Bend, Franklin, Freestone, Frio, Gaines, Galveston, Garza, Gillespie, Glasscock, Goliad, Gonzales, Gray, Grayson, Greer, Gregg, Grimes, Guadalupe, Hale, Hall, Hamilton, Hansford, Hardeman, Hardin, Harris, Harrison, Hartley, Haskell, Hays, Hemphill, Henderson, Hidalgo, Hill, Hockley, Hood, Hopkins, Houston, Howard, Hudspeth, Hunt, Hutchinson, Irion, Jack, Jackson, Jasper, Jeff Davis, Jefferson, Jim Hogg, Jim Wells, Johnson, Jones, Karnes, Kaufman, Kendall, Kenedy, Kent, Kerr, Kimble, King, Kinney, Kleberg, Knox, La Baca, La Salle, Lamar, Lamb, Lampasas, Lavaca, Lee, Leon, Liberty, Limestone, Lipscomb, Live Oak, Llano, Loving, Lubbock, Lynn, Madison, Marion, Martin, Mason, Matagorda, Maverick, McCulloch, McLennan, McMullen, Medina, Menard, Midland, Milam, Mills, Mitchell, Montague, Montgomery, Moore, Morris, Motley, Nacogdoches, Navarro, Newton, Nolan, Nueces, Ochiltree, Oldham, Orange, Palo Pinto, Panola, Parker, Parmer, Pecos, Polk, Potter, Presidio, Rains, Randall, Reagan, Real, Red River, Reeves, Refugio, Roberts, Robertson, Rockwall, Runnels, Rusk, Sabine, San Augustine, San Jacinto, San Patricio, San Saba, Schleicher, Scurry, Shackelford, Shelby, Sherman, Smith, Somervell, Starr, Stephens, Sterling, Stonewall, Sutton, Swisher, Tarrant, Taylor, Terrell, Terry, Throckmorton, Titus, Tom Green, Travis, Trinity, Tyler, Upshur, Upton, Uvalde, Val Verde, Van Zandt, Victoria, Walker, Waller, Ward, Washington, Webb, Wegefarth, Wharton, Wheeler, Wichita, Wilbarger, Willacy, Williamson, Wilson, Winkler, Wise, Wood, Yoakum, Young, Zapata, Zavala
---
Have questions about traffic or neon glow laws in Texas?
You can ask professional lawyers without having to pay hundreds of $$$ of legal fees just for visiting their office! Traffic law experts are on call 24/7 ready to answer any question you have.
Ask legal experts on JustAnswer and get answers immediately.