Usage of neon underglow lighting is governed by Montana Vehicle Code, Title 61: Motor Vehicles, Chapter 9: Vehicle Equipment, Part 2: Lighting Equipment.
Is neon underglow legal in Montana?
Montana law does specifically mention neon underglow being allowed. Therefore it's our conclusion that in Montana neon underglow is legal, according to the following restrictions:
No flashing, rotating, or oscillating lights are permitted.
Colors blue, red, and green are prohibited.
License plate illumination must be white
Green, blue and red colors are typically used on emergency vehicles, and expressly forbidden by MT law which otherwise permits underbody glow.
If the vehicle is not on a highway or public road, all car underglow colors are legal for use.
Montana vehicle lighting laws
Below are all relevant excerpts from Montana Vehicle Code that limit, restrict or allow certain aftermarket lights to be installed on vehicles.
61-9-209. Color of clearance lamps, side marker lamps, reflectors, and backup lamps.
(1) Front clearance lamps and those marker lamps and reflectors mounted on the front or on the side near the front of a vehicle must display or reflect an amber color.

(2) Rear clearance lamps and those marker lamps and reflectors mounted on the rear or on the sides near the rear of a vehicle must display or reflect a red color.

(3) All lighting devices, reflectors, and stoplights mounted on the rear of a vehicle must display or reflect a red color, except:

(a) the signal devices, as defined in 61-9-218;
(b) the light illuminating the license plate that must be a white lamp; and
(c) the light emitted by a backup lamp that must be white.
61-9-219. Additional lighting equipment.
(1) Any motor vehicle may be equipped with not more than two side cowl or fender lamps which shall emit an amber or white light without glare.

(2) Any motor vehicle may be equipped with not more than one running board courtesy lamp on each side thereof which shall emit a white or amber light without glare.

(3) Any motor vehicle may be equipped with not more than two backup lamps either separately or in combination with other lamps, but any such backup lamps shall not be lighted when the motor vehicle is in forward motion.

(4) Any vehicle may be equipped with lamps which may be used for the purpose of warning the operators of other vehicles of the presence of a vehicular traffic hazard […] shall display simultaneously flashing white or amber lights, or any shade of color between white and amber. […]
61-9-226. Special restrictions on lamps — definition.
[…] (2) A person may not drive or move a vehicle or equipment upon a highway with a lamp or device displaying a red light visible from in front of the center of the vehicle. This section does not apply to a vehicle upon which a red light visible from the front is expressly authorized or required by this code

(3) Flashing, blinking, sequential, rotating, or pulsating lights are prohibited except on vehicles that are authorized by this chapter to contain the lights or on a vehicle as a means for indicating a right or left turn or the presence of a vehicular traffic hazard requiring unusual care in approaching, overtaking, or passing.

(4) License plate decorative lighting that is not original manufacturer's equipment or undercarriage decorative lighting that rotates, flashes, or oscillates or that displays a color authorized by this chapter for use by police vehicles and authorized emergency vehicles may not be illuminated on a vehicle that is operated upon a highway or street.
61-9-402. Audible and visual signals on police, emergency vehicles, and on-scene command vehicles — immunity.

(1) A police vehicle must be equipped with a siren capable of giving an audible signal and may be equipped with alternately flashing or rotating red or blue lights as specified in this section. […]

(8) A police vehicle and authorized emergency vehicle may be equipped with a flashing signal lamp that is green in color, visible from 360 degrees, and attached to the exterior roof of the vehicle for purposes of designation as the on-scene command and control vehicle in an emergency or disaster. The green light must have sufficient intensity to be visible at 500 feet in normal sunlight. Only the on-scene command and control vehicle may display green lights, lenses, or globes.
State of Montana Info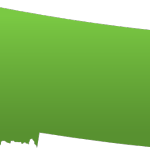 Montana is a state in the Western United States. Montana is ranked 4th in size, but 44th in population and the 48th in population density of the 50 United States. The economy is primarily based on agriculture, including ranching and cereal grain farming. Other significant economic activities include oil, gas, coal and hard rock mining, lumber, and the fastest-growing sector, tourism. The health care, service and government sectors also are significant to the state's economy. Millions of tourists annually visit Glacier National Park, the Little Bighorn Battlefield National Monument, and Yellowstone National Park.
Capital: Helena
Population: 1,005,141
Area: 147,042 sq mi (381,154 km2)
Cities ▼
Cities in Montana: Missoula, Bozeman, Billings, Helena, Great Falls, Kalispell, Butte, Whitefish, Outlook, Anaconda, Red Lodge, West Yellowstone, Livingston, Miles City, Libby, Hamilton, Sidney, Roundup, Polson, Dillon, Lewistown, Glendive, Hot Springs, Columbia Falls, Belgrade, Three Forks, Froid, Havre, Virginia City, Deer Lodge, Cut Bank, Ennis, Philipsburg, Stevensville, Choteau, Glasgow, Big Timber, Shelby, Wolf Point, Eureka, Fort Benton, Browning, Plentywood, Lolo Hot Springs, Thompson Falls, White Sulphur Springs, Sweetgrass, West Glacier, Laurel, Hardin
Counties ▼
Counties in Montana: Beaverhead, Big Horn, Blaine, Broadwater, Carbon, Carter, Cascade, Chouteau, Custer, Daniels, Dawson, Deer Lodge, Fallon, Fergus, Flathead, Gallatin, Garfield, Glacier, Golden Valley, Granite, Hill, Jefferson, Judith Basin, Lake, Lewis and Clark, Liberty, Lincoln, McCone, Madison, Meagher, Mineral, Missoula, Musselshell, Park, Petroleum, Phillips, Pondera, Powder River, Powell, Prairie, Ravalli, Richland, Roosevelt, Rosebud, Sanders, Sheridan, Silver Bow, Stillwater, Sweet Grass, Teton, Toole, Treasure, Valley, Wheatland, Wibaux, Yellowstone
---
Have questions about traffic or neon glow laws in Montana?
You can ask professional lawyers without having to pay hundreds of $$$ of legal fees just for visiting their office! Traffic law experts are on call 24/7 ready to answer any question you have.
Ask legal experts on JustAnswer and get answers immediately.