Usage of neon underglow lighting is governed by Nevada Revised Statutes, Title 43: Public Safety, Vehicles, Watercraft, Chapter 484: Traffic Laws, Equipment of Vehicles, Lamps and Other Equipment for Lighting.
Is neon underglow legal in Nevada?
Nevada law does not specify nor restrict additional vehicle lighting equipment which would include neon underglow. Therefore it's our conclusion that in Nevada neon underglow is not illegal, as long as you adhere to the following restrictions:
No amber flashing lights are permitted
All aftermarket lights visible from the rear of the car should be red
License plate illumination must be white
We also highly recommend avoiding green, blue and red colors on all aftermarket lights including underbody glow, as these colors are typically used on emergency vehicles.
Although not specifically required, to stay completely within the law you may want to consider using amber colored car underglow in front and front sides of a vehicle, and red glow in the back and back sides.
There are no relevant NV laws which specifically restrict or prohibit installing car underglow, meaning we consider it legal to use it while driving.
Nevada vehicle lighting laws
Below are all relevant excerpts from Nevada Vehicle Code that limit, restrict or allow certain aftermarket lights to be installed on vehicles.
NRS 484D.145 – Colors of certain lamps, lights and reflectors.
1.  Front clearance lamps, identification lamps and those marker lamps and reflectors mounted on the front or on the side near the front of a vehicle must display or reflect an amber color.

2.  Rear clearance lamps, identification lamps and those marker lamps and reflectors mounted on the rear or on the sides near the rear of a vehicle must display or reflect a red color.

3.  All lighting devices and reflectors mounted on the rear of any vehicle must display or reflect a red color, except that:

(a) The stoplight or other signal device may be red, amber or yellow.

(b) The light illuminating the license plate must be white.

(c) The light emitted by a backup lamp must be white or amber.

(d)The tail lamp on a motorcycle may contain a blue insert as authorized in NRS 486.261.
To stay completely within the law you may want to consider using amber lights on the front and front sides of the car, and red lights in the rear sides and rear of the vehicle. Provisions above governing these colors concern other lights (see: Vehicle Light Definitions), but may be interpreted as relevant to neon underglow as well.
NRS 484D.185 – Flashing amber warning light: Limitations on operation and display; permit to mount on certain vehicles; fee.
1. It is unlawful to operate or display a flashing amber warning light on a vehicle except when an unusual traffic hazard exists or as authorized in NRS 484B.748, 484B.757 or 484D.190. This subsection does not prohibit the use of amber lights in electric signals for making turns.

2. It is unlawful for any person to mount flashing amber warning lights permanently on a vehicle without a permit from the Nevada Highway Patrol. […]
NRS 484D.205 – Additional equipment for lighting.
1. Any motor vehicle may be equipped with not more than two side cowl or fender lamps which shall emit an amber or white light without glare.

2. Any motor vehicle may be equipped with not more than one running-board courtesy lamp on each side of the vehicle which shall emit a white or amber light without glare.

3. Any motor vehicle may be equipped with inside door-mounted red lamps or red reflectorizing devices or material visible to the rear of the vehicle when the doors are open. […]
State of Nevada Info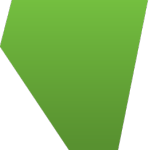 Nevada is a state in the western, mountain west, and southwestern regions of the United States. Nevada is the 7th most extensive, the 35th most populous, and the 9th least densely populated of the 50 United States. Over two-thirds of Nevada's people live in Clark County, which contains the Las Vegas–Paradise metropolitan area where the state's three largest incorporated cities are located. The establishment of legalized gambling and lenient marriage and divorce proceedings in the 20th century transformed Nevada into a major tourist destination. Nevada is the only state in the U.S. where prostitution is legal. The tourism industry remains Nevada's largest employer, with mining continuing to be a substantial sector of the economy as Nevada is the fourth largest producer of gold in the world.
Capital: Carson City
Population: 2,758,931
Area: 110,622 sq mi (286,367 km2)
Cities ▼
Cities in Nevada: Las Vegas, Reno, Carson City, Henderson, North Las Vegas, Elko, Boulder City, Sparks, Virginia City, Mesquite, Winnemucca, Jackpot, Ely, Summerlin, Primm, West Wendover, Fallon, Goldfield, Caliente, Rhyolite, Fernley, Alamo, Panaca, Lovelock, Silver Zone, Eureka, Genoa, Yerington, Currant, Mercury, Pioche, Carvers, Lida, Overton, Austin, Nelson, Wells, Coyote Springs, Logandale, Amargosa Valley, Jean, Carlin, Silver Peak, Cobre, Contact, Bonnie Springs, Delamar, Carson Hot Springs, Sun City Summerlin
Counties ▼
Counties in Nevada: Carson City, Churchill, Clark, Douglas, Elko, Esmeralda, Eureka, Humboldt, Lander, Lincoln, Lyon, Mineral, Nye, Pershing, Storey, Washoe, White Pine
---
Have questions about traffic or neon glow laws in Nevada?
You can ask professional lawyers without having to pay hundreds of $$$ of legal fees just for visiting their office! Traffic law experts are on call 24/7 ready to answer any question you have.
Ask legal experts on JustAnswer and get answers immediately.