Usage of neon underglow lighting is governed by Pennsylvania Vehicle Code, Title 67: Transportation, Chapter 175: Vehicle Equipment and Inspection, Article 66: Lighting and Electrical Systems.
Is neon underglow legal in Pennsylvania?
Pennsylvania law prohibits all additional aftermarket vehicle lighting which includes neon underglow. Therefore it's our conclusion that in Pennsylvania neon underglow is illegal.
There are no provisions in PA law which would allow undercarriage lights while driving, and the law completely prohibits using any lamps not specified in the Code.
Pennsylvania vehicle lighting laws
Below are all relevant excerpts from Pennsylvania Vehicle Code that limit, restrict or allow certain aftermarket lights to be installed on vehicles.
§ 175.66. Lighting and electrical systems.
[…] (h)  Ornamental lamps. A lamp not enumerated in this section and not located as described in Tables III, IV and V of this chapter, is prohibited unless it is available as original equipment. An illuminated sign is prohibited except on taxicabs, ambulances and trucks. Flashing or revolving lights are not ornamental lamps. Provisions relating to flashing or revolving lights are in Chapters 15 and 173 (relating to authorized vehicles and special operating privileges; and flashing or revolving lights on emergency and authorized vehicles).
Underglow is not specifically mentioned and not part of vehicle's standard nor required lighting equipment. Underglow therefore falls under the "ornamental lamps" category, and as such is not legal to use in Pennsylvania.
State of Pennsylvania Info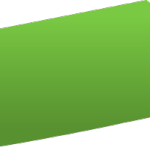 Pennsylvania, officially the Commonwealth of Pennsylvania, is a US state that is located in the Northeastern and Mid-Atlantic regions of the United States, and the Great Lakes region. The state borders Delaware to the southeast, Maryland to the south, West Virginia to the southwest, Ohio to the west, Lake Erie and Ontario, Canada to the northwest, New York to the north and New Jersey to the east. Pennsylvania is the 33rd most extensive, the 6th most populous, and the 9th most densely populated of the 50 United States. The state's four most populous cities are Philadelphia, Pittsburgh, Allentown, and Erie.
Capital: Harrisburg
Population: 12,763,536
Area: 46,055 sq mi (119,283 km2)
Cities ▼
Cities in Pennsylvania: Philadelphia, Pittsburgh, Harrisburg, Allentown, Lancaster, Centralia, State College, Erie, Bethlehem, Reading, King of Prussia, York, West Chester, Gettysburg, Altoona, Easton, Carlisle, New Hope, Johnstown, Doylestown, Manheim, Latrobe, Paint, Pottstown, Greensburg, Bensalem Township, Phoenixville, Norristown, Jim Thorpe, Hazleton, Chambersburg, Malvern, Upper Darby, Media, Lititz, Lansdale, Downingtown, Green Tree, Emporium, Pottsville, Conshohocken, Wayne, New Castle, Coatesville, Cranberry Township, Washington, Chester, Quakertown, Monroeville, Lebanon
Counties ▼
Counties in Pennsylvania: Adams, Allegheny, Armstrong, Beaver, Bedford, Berks, Blair, Bradford, Bucks, Butler, Cambria, Cameron, Carbon, Centre, Chester, Clarion, Clearfield, Clinton, Columbia, Crawford, Cumberland, Dauphin, Delaware, Elk, Erie, Fayette, Forest, Franklin, Fulton, Greene, Huntingdon, Indiana, Jefferson, Juniata, Lackawanna, Lancaster, Lawrence, Lebanon, Lehigh, Luzerne, Lycoming, McKean, Mercer, Mifflin, Monroe, Montgomery, Montour, Northampton, Northumberland, Perry, Philadelphia, Pike, Potter, Schuylkill, Snyder, Somerset, Sullivan, Susquehanna, Tioga, Union, Venango, Warren, Washington, Wayne, Westmoreland, Wyoming, York
---
Have questions about traffic or neon glow laws in Pennsylvania?
You can ask professional lawyers without having to pay hundreds of $$$ of legal fees just for visiting their office! Traffic law experts are on call 24/7 ready to answer any question you have.
Ask legal experts on JustAnswer and get answers immediately.