Usage of neon underglow lighting is governed by Iowa Code, Title 8: Transportation, Subtitle 2: Vehicles, Chapter 321: Motor Vehicles.

Is neon underglow legal in Iowa?
Iowa law does not specify restrictions on additional vehicle lighting which would include neon underglow. Therefore it's our conclusion that in Iowa neon underglow is not illegal, with the following exceptions:
Red color should not be visible from the front of the vehicle, and rear end of the vehicle should only display color red.
All flashing lights are completely prohibited, except in case of an emergency.
Blue lights must never be used on any part of a vehicle except on authorized emergency vehicles.
License plate illumination must be white.
We also highly recommend avoiding red and green colors on any aftermarket lights including underbody glow, as these colors are typically used on emergency vehicles.
There are no relevant IA laws which specifically restrict or prohibit installing car underglow, meaning we consider it legal to use it while driving.
Iowa vehicle lighting laws
Below are all relevant excerpts from Iowa Vehicle Code that limit, restrict or allow certain aftermarket lights to be installed on vehicles.
321.388 Illuminating plates.
Either the rear lamp or a separate lamp shall be so constructed and placed as to illuminate with a white light the rear registration plate and render it clearly legible from a distance of fifty feet to the rear.
321.393 Color and mounting.
1.  A lighting device or reflector, when mounted on or near the front of a motor truck or trailer, except a school bus, shall not display any other color than white, yellow, or amber.

2.  No lighting device or reflector, when mounted on or near the rear of any motor truck or trailer, shall display any other color than red, except that the stop light may be red, yellow, or amber.
Due to the section 321.393 above and to stay completely within the law you may want to consider only using white and amber underglow on the front and front sides of the car, and red colored underglow in the rear sides and rear of the vehicle, respectively.
321.422 Red light in front – rear lights.
1.  No person shall drive or move any vehicle or equipment upon any highway with any lamp or device thereon displaying or reflecting a red light visible from directly in front thereof. No person shall display any color of light other than red on the rear of any vehicle, except that stop lights and directional signals may be red, yellow, or amber.
321.423 Flashing lights
2. Prohibited lights.

A flashing light on or in a motor vehicle is prohibited except as follows:

a.  On an authorized emergency vehicle.
b.  On a vehicle as a means of indicating a right or left turn, a mechanical failure, or an emergency stop or intent to stop.
c.  On a motor vehicle used by a rural mail carrier

3. Blue light.

a.  A blue light shall not be used on any vehicle except for the following:
(1)  A vehicle owned or exclusively operated by a fire department.
(2)  A vehicle authorized by the chief of the fire department if the vehicle is owned by a member of the fire department, the request for authorization is made by the member on forms provided by the department, and necessity for authorization is demonstrated in the request.
(3)  An authorized emergency vehicle
Penalties
Violation of Iowa Code on vehicle lighting equipment results in a traffic infraction and a fine of up to $20 for emitting a red light in front of your car, or $10 for illegal flashing, rear signal lights, or blue lights.
State of Iowa Info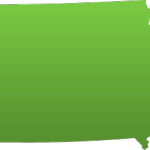 Iowa is a U.S. state located in the Midwestern United States, an area often referred to as the "American Heartland". Iowa was a part of the French colony of New France. After the Louisiana Purchase, settlers laid the foundation for an agriculture-based economy in the heart of the Corn Belt. In the latter half of the 20th century, Iowa's agricultural economy made the transition to a diversified economy of advanced manufacturing, processing, financial services, Information Technology, biotechnology, and green energy production. Iowa is the 26th most extensive in land area and the 30th most populous of the 50 United States. Its capital and largest city is Des Moines. Iowa has been listed as one of the safest states in which to live.
Capital: Des Moines
Population: 3,074,186
Area: 56,272 sq mi (145,743 km2)
Cities ▼
Cities in Iowa: Des Moines, Cedar Rapids, Iowa City, Ames, Sioux City, Dubuque, Davenport, West Des Moines, Cedar Falls, Waterloo, Council Bluffs, Ankeny, Urbandale, Mason City, Fort Dodge, Bettendorf, Marshalltown, Coralville, Ottumwa, Burlington, Decorah, Muscatine, Mystic, Pella, Panora, Okoboji, Waukee, Clinton, Adel, Storm Lake, Marion, Le Claire, Keokuk, Defiance, Clive, Clear Lake, Fairfield, Indianola, Malcom, North Liberty, Delphos, Le Mars, Pioneer, Waverly, Johnston, Altoona, Fort Madison, Boone, Oskaloosa, Orange City
Counties ▼
Counties in Iowa: Adair, Adams, Allamakee, Appanoose, Audubon, Benton, Black Hawk, Boone, Bremer, Buchanan, Buena Vista, Butler, Calhoun, Carroll, Cass, Cedar, Cerro Gordo, Cherokee, Chickasaw, Clarke, Clay, Clayton, Clinton, Crawford, Dallas, Davis, Decatur, Delaware, Des Moines, Dickinson, Dubuque, Emmet, Fayette, Floyd, Franklin, Fremont, Greene, Grundy, Guthrie, Hamilton, Hancock, Hardin, Harrison, Henry, Howard, Humboldt, Ida, Iowa, Jackson, Jasper, Jefferson, Johnson, Jones, Keokuk, Kossuth, Lee, Linn, Louisa, Lucas, Lyon, Madison, Mahaska, Marion, Marshall, Mills, Mitchell, Monona, Monroe, Montgomery, Muscatine, O'Brien, Osceola, Page, Palo Alto, Plymouth, Pocahontas, Polk, Pottawattamie, Poweshiek, Ringgold, Sac, Scott, Shelby, Sioux, Story, Tama, Taylor, Union, Van Buren, Wapello, Warren, Washington, Wayne, Webster, Winnebago, Winnishiek, Woodbury, Worth, Wright
---
Have questions about traffic or neon glow laws in Iowa?
You can ask professional lawyers without having to pay hundreds of $$$ of legal fees just for visiting their office! Traffic law experts are on call 24/7 ready to answer any question you have.
Ask legal experts on JustAnswer and get answers immediately.